All Ireland Football Competition
Tickets for this Weekend
Published on by Fergal Lynch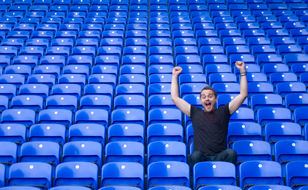 At the start of the week we launched a competition giving one lucky Dublin and Westmeath fan the chance to win four tickets to the Championship opener taking place on Saturday. To enter the prize draw, we asked people to tell us on Facebook which county they think will lift the Sam Maguire this season and the most popular response was Dublin.
We had loads of entries and we're thrilled to announce that the winners of the competition are…
Frances Conroy
Peter Henry
You'll be pleased to hear that we'll be giving away lots of GAA tickets and goodies as the season progresses, so make sure that you're following us over on Facebook, Google+ and Twitter. We'd love to take you and some friends to Croke Park this year.
Congratulations to both Frances and Peter for winning the big match tickets and thank you to everyone who entered the competition.
Chill, we'll take it from here.
Modified Date: