Advice to Save on Home Cover
Hints to Lower Your Premium
Published on by Simon Keating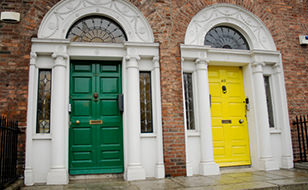 As we begin to enter the cooler and darker wintery months, and with Christmas guarenteed to be here in next to no time at all, everyone is rightly looking to save, so they can put their hard earned money towards Christmas! With this in mind we've enlisted the help of the Chill Insurance team to come up with some tips to help you lower the cost of household insurance cover.
Arm your place with an alarm

If you haven't done so already, it's a great idea to invest in an alarm for your home. Although many people ignore alarms when they hear them going off, they still remain a very useful deterrent against break-ins. If you're looking to buy an alarm, we'd advise you to go for one that is monitored as you know the security company will respond if the alarm is activated.

Lock those doors

To help prevent burglaries we recommend having a deadbolt lock on your door. By increasing the security at your home with a good quality lock you'll also see the cost of your premium come down. Everyone's a winner.

Look around

The insurance market is very competitive at the moment and by shopping around you'll be able to find a great deal on your premium. If you'd rather let someone else do the searching for you, then why not get in touch?

The claim game

You should only make a claim if you really have to. That's because insurers can reward you with discounts if you manage to stay claim free during your policy term. It also doesn't hurt to enquire about a No Claims Discount on your home cover because like car insurance, this is taken into account when setting up a policy.
If you're looking for great value home cover why not give us a call on 1890 30 20 20 or click Get a Quote now, and our friendly team will be delighted to help.
Modified Date: