6 Point Life Insurance Checklist
Getting You The Cover You Need
Published on by Fergal Lynch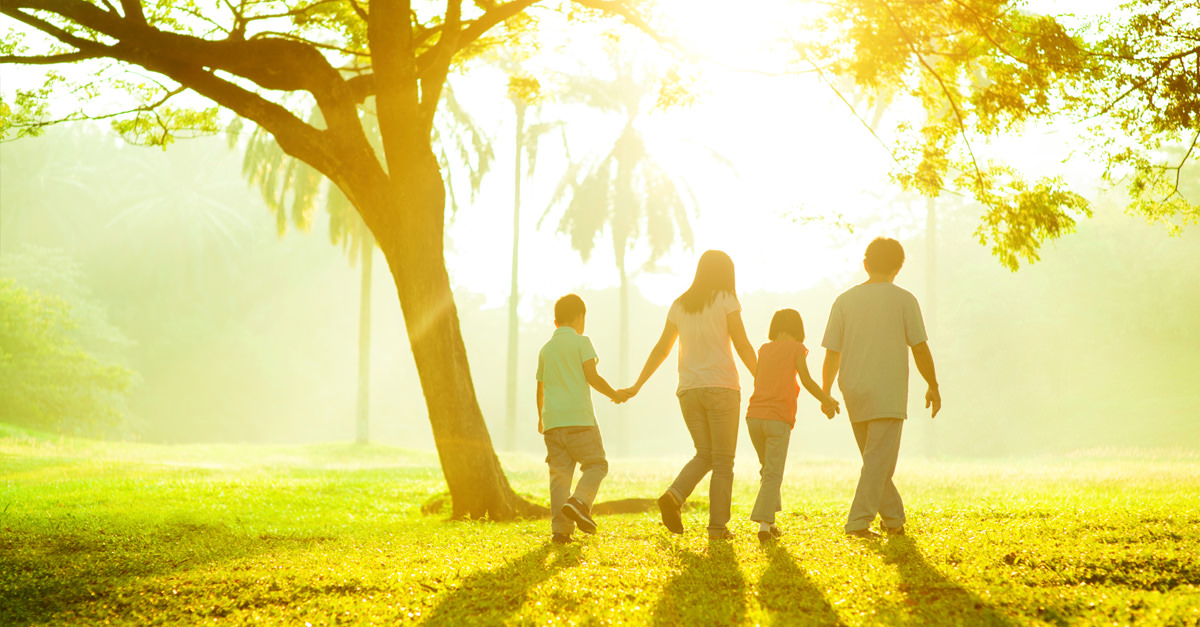 Even if you are not the main breadwinner in the family, having life cover in place will go towards ensuring that extra bit of financial security for them. But taking out life insurance can seem like a daunting task. What cover do I need? How much can I afford? What type of policy would be best for me? Can I switch providers?
If you are searching for cover for the first time or looking to switch cover providers, we're here to help. We've come up with a quick checklist that is designed to make taking out, or switching, life insurance much simpler and less overwhelming.
Step 1: What type of cover do you need?
Whether you are taking out your first mortgage, wanting to make sure your children will be financially taken care of if you were to pass away or thinking about covering the cost of your funeral, there is a policy to suit your needs.
If you are searching to find the best type of cover to suit your budget and means then you need to be aware of the main types of life insurance policies available. These include:
Personal Life Cover.
Whole of Life Cover.
Over 50's Cover.
Specified Serious Illness Only Cover.
Step 2: How much cover do you need?
This is a great question as you will need to consider the following:
The size of the pay-out you want to leave behind to your next of kin.
How much would they need to get by if you were to pass away tomorrow?
Would your next of kin be able to meet their financial commitments without your income?
What financial commitments would they incur on your death e.g.Crèche fees, school fees.
The amount of cover you may require is usually guided by these three areas.
Step 3: How long should you take out the policy for?
The term of the policy differs from person to person and can often depend on the amount you can afford to pay each month. A major factor to consider is where are you on your life cycle?
For example if you have a 3 year old you could look at taking out a 22 year term to bring the child up to 25 years old when they would hopefully be earning their own money and be able to take care of themselves if anything were to happen to you in the interim.
Retirement age is another gauge of how long you should take out cover for. You could look at taking out cover until you reach the age of 65 so if you are 30 you might want to take out a 35 year term.
Step 4: How much can you afford each month?
You need to look at your budget and decide how much you can afford to pay each month. Ideally it will be an amount that won't put a financial strain on you now and for the entire term of the policy.
Everyone's monthly premium will no doubt vary depending on your age, health, length of term, smoker status, and the amount of cover you want to take out. If the premium seems too high and you don't think you would be able to pay it every month you should look at reducing the cover slightly. Having a smaller amount of cover in place is better than having no cover at all.
Step 5: Be honest about your health
Health questions make up a big portion of the application form for life cover. You need to make sure you are completely honest in filling out these forms as any non disclosure can mean that you will not be covered in the event of a claim.
For example, if you were to have a history of heart disease. If this was not disclosed on your application and you died of a heart attack during the term of the policy then the life company, after checking your previous medical history, may not pay out in the event of death. This in turn may leave your family exposed to cover any further debts/bills/expenses.
It is best to adopt a "better to be safe than sorry" method of completing these forms by mentioning all pertinent information you think may be relevant.
Step 6: Be Prepared
Always remember to give yourself enough time to get your cover in place in case your life insurance provider may need to do further investigation. Based on the information you provide to the Life Company, they may choose to request a questionnaire on your condition/illness. This can involve writing to your GP for a report on your condition/general health or you may need to do medical with a nurse before being accepted cover and in turn, getting your policy documents issued.
Any disclosure you make on an application form may need to be investigated then which can have other knock on effects leading to delays in other processes such as drawing down on your mortgage.
Each person's checklist is different but doesn't need to be daunting. If you to speak to someone about getting life cover why not give our friendly and helpful team a call on 01 4003434 and we'll help you guide you through the application process to help you get the cover you and your family need.
Modified Date: