5 Time Saving Apps
Help With Taking Back Your Time
Published on by Simon O'Donovan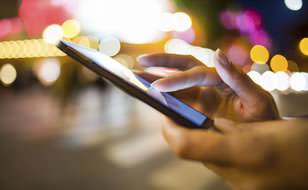 What did we do before smartphones and tablets? The ability to access the internet at our fingertips has made it easier for us to book a holiday, pay a bill or even look up an insurance quote.
There is a slight paradox related to this instant connection in that we can no longer remain outside the loop and are contactable at all times. This means that our daily tasks and chores can pile up more and more causing some to fall by the wayside.
To help you cut through deluge of daily updates, and website rabbit holes that we all fall down at some stage, we have put together a quick list of 5 apps to help you get better organised at work and at home.
1. Remember The Milk
Remember The Milk is an easy to use app available on both Android and IOS that allows users to manage tasks from a computer or smartphone, both online and offline. One of the key selling points of this app is its integration with many mail providers and social networks.
---
2. Zite
This app gets smarter with each use creating, what Dorie Clark calls, a "personally-curated online magazine". Zite is a news-reading app that feeds you content based on what you have been sharing on your social networks, articles you've recently read, as well as how you've rated them. Any similarity it shares with Flipboard only exists in the basic idea of how it is used. Zite uses the sources in your feeds as jump off point for fetching articles with similar subject matter. It acts as a discovery tool that lets you find interesting websites and data sources that you never knew existed.
---
3. Any.do
Like our previous two apps on this list, Any.do, is a great example of how to integrate an app into your daily workflow. This app makes great use of your calendar in its Any.do moments function. Basically put you can use this setting to review all your upcoming tasks at different times during the week and keeping you up to date with your upcoming schedule.
The geolocation capability of the app is another neat integration that you should check out. Using this function you can set a reminder to perform a task, such as take a picture or leave in dry cleaning, at a specific location. Once you come with close proximity of the location you are sent a reminder to perform the task. Any.do is a great way to stay on top of chores outside of work and the house.
---
4. Dropbox / Google Drive
If you read our blog on apps for construction workers you will remember that we are big fans of the functionality of Dropbox and Google Drive. The apps offer you a simple way to stay ahead of the curve by saving your work and personal data in one location that is easily accessible from multiple locations and devices. And best of all, depending on your usage, it is free.
---
5. Mailbox
We have all, at some point, signed up for websites that send us daily emails with the most up to date information on special offers and postings. My personal morning and evening routine is checking through my emails and deleting those which I don't need to read right now while searching through those emails I actually need to look at. That is where "Mailbox" from "Dropbox" comes in. The app has two great functions, swipe based gesturing and snooze functionality that once you get the hang of will allow you to begin to reclaim some of your lost time and perhaps creep up towards inbox zero.
---
Reclaiming time in your constantly online and on the go day can be difficult and time consuming. But hopefully our 5 apps to help you get organised will go some way towards giving you some of your precious time back.
Modified Date: