Gadgets For College Student
5 Gadgets You Might Need This College Year
Published on by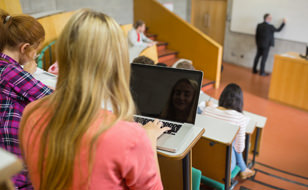 Thinking about upgrading your gadgets before college starts back? With so many options on the market it can make choosing the most useful and cost efficient one that more difficult for you. We've asked our gadget insurance team to have a look around and come up with 5 must haves that you should think about buying.
Google Chromebook
Google are currently offering you the choice of two different Chromebooks, the Acer C7 Chromebook and Samsung Chromebook, on www.google.ie/chrome/devices/ but you can purchase others in most reputable electronic shops. Chromebooks are ideal for college students as they are affordable and lightweight enough to carry around while being powerful enough to allow you to do everyday tasks like surf the web, download notes and do your projects and assignments. Depending on your budget this could be a great investment for the college year.
Anker External Battery USB Charger
We have formed a symbiotic relationship with our smart devices. Constant usage and being away from a usable power source can put extra strain on the battery life of our devices. The "Anker" range of external battery USB chargers allow you to charge on the go or in lectures when you are focused on the lecturer. The "Anker Astro Mini" is currently priced at €13.99** (without shipping) on www.amazon.co.uk and it's size makes it ideal for carrying around while powerful enough to power most of your handheld devices.
Tile
A simple but robust tile the size of a €2 coin that can be attached or stuck onto your chosen items. The tile then tether's to your phone via an app making it easy for you to locate lost items within a 100 foot radius. The app allows you to store 8 tiles at once and also allows you to plot them on a map. One downside is that they need to be reserved at present but the turnaround is not too bad. Currently priced at $20** each plus postage of $14**.
Monoprice Noise Cancelling Headphones
You can't always choose what those around you say or how loud they are so you will probably need to get a pair of noise cancelling headphones. These particular headphones are modelled after the more expensive "Bose" headset and are just as comfortable while staying within your budget.
Chromecast
Our second Google product on the list and probably the most universally useful for many student houses. The Chromecast allows you to pair your smart device or laptop with applicable TV's so that you can stream Netflix, YouTube and Google Play thus upgrading your home entertainment to more enjoyable levels. You will need a TV with a USB connection as well as Wi-fi connection to use this device.
---
If you are thinking of investing in some of the above make sure you have gadget insurance as well as you can never plan for what happens your devices over the course of your college year. To find out more about our range of gadget cover just click here.
** All prices correct as of 05/09/14.
Modified Date: