4 Tips for Insuring Your Home
Reviewing Your Insurance Cover
Published on by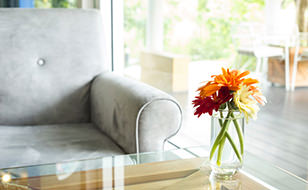 We all love a bargain, but ensuring that you have the correct home insurance is crucial…otherwise you could end up forking out unnecessary money at claim time. The amount of cover people choose is often misunderstood. People often under insure for two reasons; reduce the cost of their premium or because they're unaware of the value of their home and its contents.
Insuring your building

There is a lot to consider when thinking about buildings cover for the first time, such as; outbuildings, fixtures and fittings, interior decorations, fences and walls. It's key to always think rebuild cost not market value when insuring your building. I would strongly encourage you to take a look at the rebuild calculator on the Society of Chartered Surveyors website. Here you will be asked to input details of your home such as size of your house (in sq metres), house type, region etc. Once you have inputted all relevant information, calculation will be made and this will give you the estimation on how much your cover should be.

What is contents cover?

Getting the correct contents insurance is crucial. Contents insurance applies specifically to the items within the property, (not the property itself). Decorating your home and acquiring all your belongings is a timely and costly process. If your contents were lost or stolen you would be heartbroken and worst yet financially unstable if you didn't have adequate insurance in place. A tip is to think of the items that you would take with you if you were to move house. Examples of these include; furniture, carpets, white goods, TV's, sports equipment and pedal cycles.

How much should I choose for contents cover?

Before contacting your insurer, you should sit down with a notepad or take a tour around the house and factor in how much it would cost to replace everything in each room. You should include fittings such as light fixtures and curtains and if you have expensive jewellery, antiques or paintings you should get them professionally valued.
If something as catastrophic as flood or fire does happen, having adequate home contents insurance cover in place will be a huge weight off your mind.

Look around

Policy details vary from company to company. So the best thing to do is give us a call and we will give you a competitive quote on your contents and buildings insurance in a matter of minutes. Call us today on 01 400 3400 or visit www.chill.ie
Chill, we'll take it from here.
Modified Date: