2015 Munster Hurling Championship
Previewing Waterford v Cork
Last updated: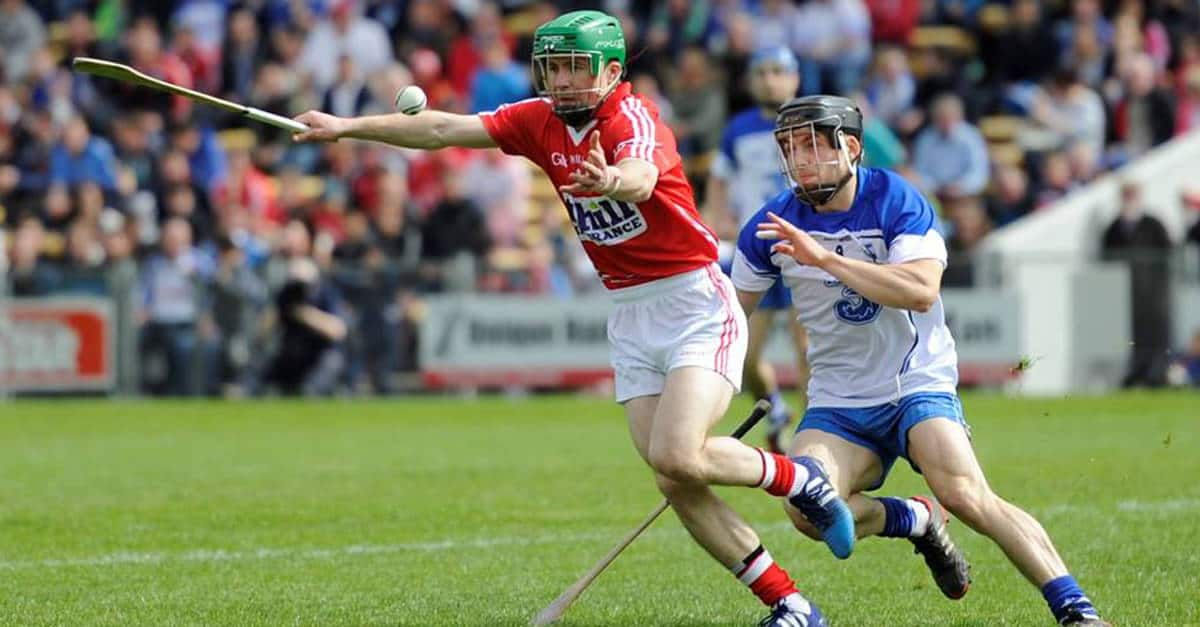 The red lemonade is stock piled, the ham sandwiches are prepared and the Cork jerseys have been rooted out of the cupboard. All this can only mean one thing, the 2015 Munster championship is about to start.
Last year Jimmy Barry Murphy and his charges climbed to the top of the summit to claim 2014 Munster hurling title. Although the team bowed out in the semi finals of the All Ireland series they can still consider 2014 to be a successful year. Their 2014 success was their first final victory since 2006 and they sealed it in a very emotional last game played at the legendary Páirc Uí Chaoimh before redevelopment work began.
This year Cork enter the campaign with a target on their backs as they are the reigning champions thus every other team in the province want to be the team to knock them out. The first team to step up to the plate for the challenge are this weekend's opponent, Waterford. Cork and Waterford has developed into the perfect rivalry over the last couple of years with both teams putting on hurling showcases whenever they have faced each other.
Last year it took two games to separate both teams in the Munster Championship while they have also clashed in a number of All Ireland Senior Hurling Championship matches over the years. The hallmark of all games between the teams has been the high scores clocked up which has made each encounter must see TV.
This year will be no different as the Déise currently hold bragging rights over the Rebels thanks to their recent league final victory. But that was then and this is the Munster Championship meaning all past form is thrown out the window.
The Cork panel come into this match with a point to prove and a desire to add the Liam McCarthy to their burgeoning trophy hall. Waterford on the other hand will see this game as another opportunity for Derek McGrath's young side to stake their place at the upper echelon of inter-county hurling by claiming a victory. Both teams will no doubt believe that a victory here will allow them to bring the momentum and winning mentality into the rest of the championship campaign.
Cork will have learned from their previous encounters with Waterford which is why we can expect to see them approach this game a little bit differently. Jimmy Barry and his charges failed to fully cope with Waterford's more defensive alignment in the league final which is sure to be different this time around.
Waterford will also be without two key forwards as Pauric Mahony, definitely, and Maurice Shanahan, almost certainly, are set to miss the game due to injury. Although both men are integral to manager McGrath's plans, Waterford have shown that they can call upon other leaders during their recent outings.
Cork will look to reshuffle their pack once more as they are able to call upon former All Star Brian Murphy to spearhead a defensive that has lost key men in Christopher Joyce and Lorcán McLoughlin. The Rebels have shown that they are adept at comebacks so Jimmy Barry Murphy must be hoping that Brian Murphy can slip into, and reorganise, a defensive until that has come in for some criticism this year.
What can't be faulted about this Cork team is the fact that they have strength in character and the capacity to strike when necessary and kill off a game. This is in part thanks to a forward line that, on its day, can put away any team in the country.
This weekend the eyes and ears of the country are sure to solely focused on Semple Stadium in Thurles where come 6PM we will know who has come up top in the first big clash of the hurling championship season. If you are attending the match make sure you show your support for the Rebels by using #Rebelroar and #CorkGAA2015 across social media.
First published by Fergal Lynch