We're 100% Irish!
And Very Proud of It
Published on by Sinead Greene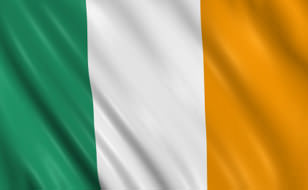 Did you know that Chill Insurance is 100% Irish? Not only do we take the hassle out of insurance, but all of our profits are ploughed back into Ireland. In our mind being 100% Irish means no one else quite knows you like us and we're pleased to hear that many of our customers agree.
By choosing Chill Insurance you're helping to create Irish jobs, support the local economy and ensure that your hard-earned money stays on these shores. We also like to think that our local knowledge and expertise means we are best placed to keep you adequately insured.
Being completely Irish owned also means we're located right here in Ireland; with headquarters in Sandyford, as well as pop-up stores around the country. We have huge expansions plans in store for 2013 - so you'll be able to get cheap car insurance or cover for your home when you're out shopping.
Remember your euros make a huge difference and have a significant impact on the local community. After all, the more money which stays here in Ireland, the better off we'll all be.
Thank you for supporting us!
Modified Date: