10 Proposal Ideas for Women and Men
Irish Engagement Ideas For Any Day Of The Year
Last updated: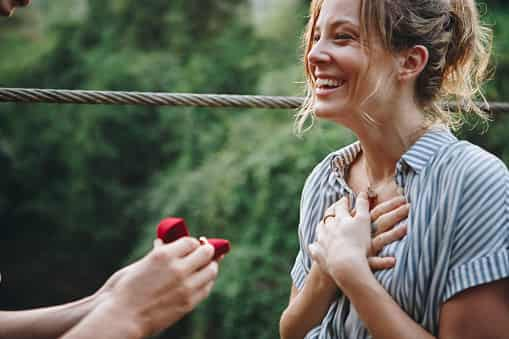 As Ireland becomes a more equal and tolerant society, it is welcome to see that both women and men can propose to each other on any day of the year.
Leap Day, 29th February, was once seen as the only day in which women could propose and we're glad to see that this tradition is dying out. Any day is perfect for the person you care dearly for.
As February is the month of love, we have come up with ten proposal ideas for men and women to consider when preparing to ask the big question!
Top Five Ideas To Propose To Him
On His Favourite Radio Station
Whether your other half enjoys listening to national or local radio, proposing on the airwaves can be a great way to pop the question. If you are looking at going down this route, the best idea is to pick a particular show on a station that he listens to the most. Radio DJs love these types of requests and will work with you to create the ultimate surprise.
At Dinner
Why not consider proposing during a romantic meal at home. The engagement ring could be hidden under his favourite steak – just make sure it doesn't get scooped up onto his knife!
Cinema Surprise
Hire out a screen at your local cinema and just before the film is due to start, you can arrange for a personal video recorded by you to appear on the big screen! You might consider doing this in an empty screen - and once you have proposed, your family and friends could come inside and celebrate with you! Contact IMC, ODEON or your local cinema and they should be more than happy to assist.
Concert Proposal
Book tickets for his favourite band. Get in touch with the promoter and see if the singer will ask for you from the stage! This might be a difficult one to pull off depending on the popularity of the band – but it would certainly be a story to tell all your friends!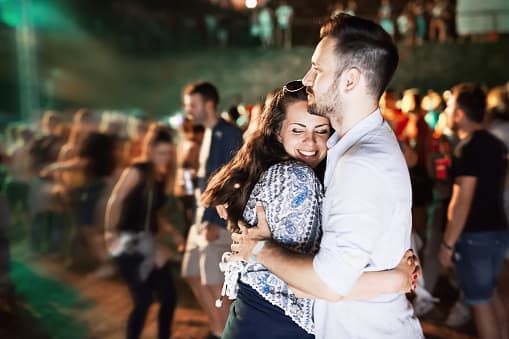 Reliving Your First Date
The simplest proposals can be the most romantic so why not re-live your first date to ask the question. Whether you were exploring the trails in Glendalough or cheering on your favourite team, this could be the most romantic way to propose to the man who doesn't like a fuss.
Top Five Ideas To Propose To Her
Spell It Out In Flowers
Rugby star Brian O'Driscoll famously proposed to actress Amy Huberman by spelling out 'Will You Marry Me?' in flowers in their back garden. It was a simple but very romantic way to propose.
Arrange A Scavenger Hunt
Plan a love hunt around your town or city that leads them from one clue to the next. Build up the excitement by surprising her with a gift at each location until the final clue leads to asking the big question!
Book A Short Break Away
Go away for a weekend and plan your proposal at one of Ireland's most romantic beauty spots. Pick a beautiful spot and you won't be stuck for words - you might consider a sunset at the Cliffs of Moher or the Northern Lights in Donegal.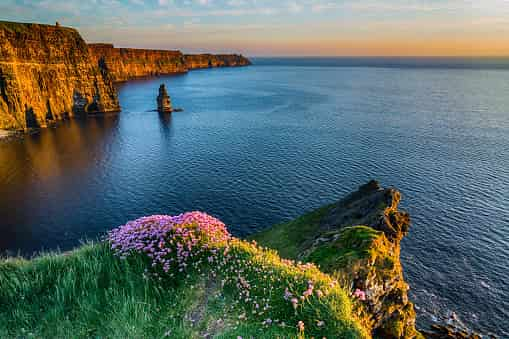 Christmas Day
Everyone is dressed up to the nines and you've got the family there to celebrate with you. Christmas Day can be a fantastic time to get onto one knee to propose.
At The Beach
We're so lucky to have some of the most beautiful beaches in the world here in Ireland. Whether you're at Brittas Bay in Wicklow or Portsalon Beach in Donegal, you will have an amazing location to pop the big question. You could even go one step further and arrange for someone to write 'Will You Marry Me?' in the sand.
Hopefully you will have found some interesting proposal ideas in this blog. If you do decide to follow up with one of these ideas, please let us know – we'd love to hear from you.
First published by Fergal Lynch