10% off Mortgage Protection Cover
Helping you save in February
Published on by Lucy Rochford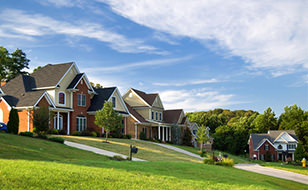 Trying to make savings and looking for a great deal on Mortgage protection? The January blues can effect business and sales so savings on our personal bills can make a big difference. If you are looking to make savings or are currently applying for a mortgage for a new home and need a Mortgage Protection policy, we have fantastic news for you.
For a limited time only we can offer Chill Life Insurance customers 10% off your Mortgage Protection* premiums for the life of the policy taken out with us through Caledonian Life!
By making savings on personal bills like your mortgage protection this can leave you and your business in a better position for the rest of the business year.
Whether you are an employee in a business or run your own, your home is the most important asset you own. Paying the mortgage each month is the main reason we all work, so you need to make sure that your family and your home would be safe in the event something happened to you.
You'll have to move quickly to take advantage of this money saving offer as all applications need to be in by the 25th February in order to secure the 10% discount on your premium.
Call us now on 1890 30 20 20 for more details and a quotation, or click Get a Quote Now.
*T&Cs apply - The annoying part, we know!
Applies to New policies Only
Standard underwriting conditions and acceptance criteria applies.
The discount does not apply to any extra premium loadings(if applicable)
Subject to maximum sum assured of €1,500,000 on Life Cover
Policies including Serious Illness do not qualify for the discount
Subject to a minimum monthly premium of €15.15 per month
Not applicable on annually paid policies
Modified Date: